The Secret Passion – Photos of Vivian Maier
Open to public:
October 5, 2017 – December 29, 2017.
Every weekdays 14:00 – 19:00, weekend 11:00 – 19:00.
Closed on public holidays.
Curator: Gabriella Csizek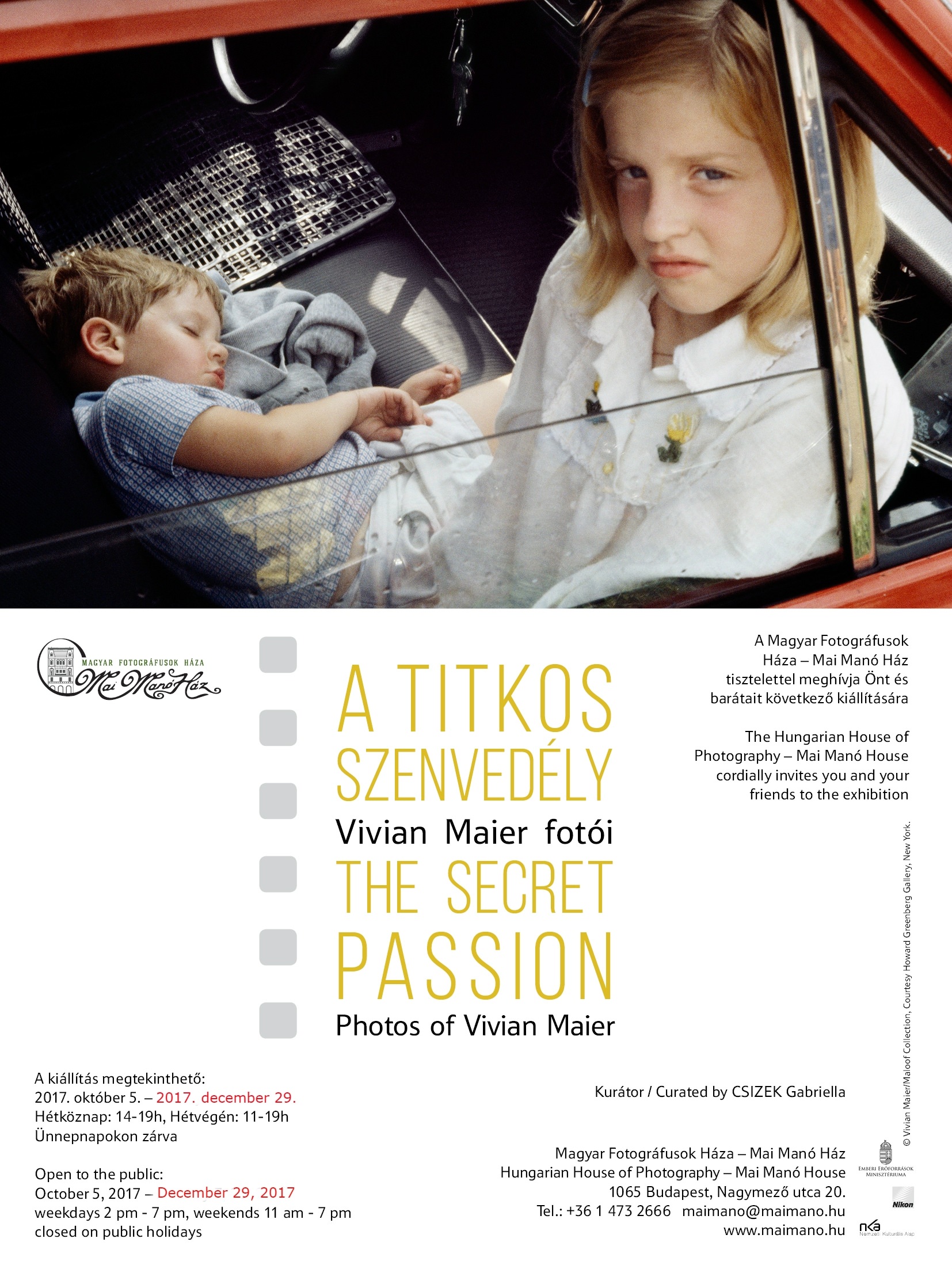 The Secret Passion – Photos of Vivian Maier
Who is this strange woman who passionately collected the pieces of the world, who composed her pictures with such an incredible sense, who knew and felt and showed people's soul and big city life through her instinctive talent?
Although we know a lot about Vivian Maier, her life-work – found accidentally in 2007 – still has a lot of secrets to be discovered.
The Mai Manó House would like to promote the unraveling of Vivian Maier's secret. The Howard Greenberg Gallery in New York, which is handling a part of the Vivian Maier legacy, specifically compiled this selection of 75 black-and-white and color photographs for Mai Manó House. The current showcase is a continuation and an addition to the exhibition shown with a great success five years ago at Mai Manó House. Main themes of the ouvre are on display again, along with – as a novelty – several color images as well as photo documents. The consecutive frames of one of Vivian Maier's film rolls, the so-called contact sheets are also presented in lightboxes.
American street photographer Vivian Maier (1926–2009) was born in New York. She spent most of her youth in France before returning to the United States in 1951, where she worked as a nanny and caregiver for the rest of her life. For five decades, she took photographs in her free-time, mostly in Chicago and New York, leaving more than a hundred thousand negatives behind.
Maier passionately documented the world around her, not only with photographs but also with films, sound recordings, and various collections. She also showed herself in her pictures, but always indirectly: in a reflection or as a mirror image, as well as through shadow portraits.
Among her photographs of human sensitivity, the mostly black-and-white photos from the fifties and sixties, there are street scenes, portraits of children and couples, as well as very originally crafted self-portraits and surprising still lifes. Looking at her compositions, it is difficult to decide whether they were made by coincidence or deliberate design. Besides the city's everyday stories, she also noticed the unusual and strange situations of urban life, the almost surreal events which constitute the city's hidden correlations and daytime dreams.
Amateur historian John Maloof found an unmarked box containing a lot of negatives at a Chicago auction house in 2007, thereby discovering Vivian Maier, an excellent 'street photographer' of the 20th century. His personal interest was transformed into a diligent research, revealing a legacy consisting of more than 2000 film rolls, 3000 prints, and more than 100 000 negatives during the years, most of which Maier had probably never shown to anyone.
Although the photographs and the negatives were found only ten years ago, – and which are continuously shown to the professionals and the public due to John Maloof's consistent work, – Vivian Maier's life-work became an integral part of street photography. Maloof draws a parallel between Vivian Maier's photography and the life-works of Robert Frank, Diane Arbus and Helen Levitt. He says that Maier was able to grasp "the decisive moment," when the events and the structure of the future picture was in the best possible constellation, while he compares her street portraits to Lisette Model's pictures and her photo's composition to André Kertész' composition method.
The exhibition at Mai Manó House allows an insight into an enigmatically special and personal story of this world.
(Gabriella Csizek, curator)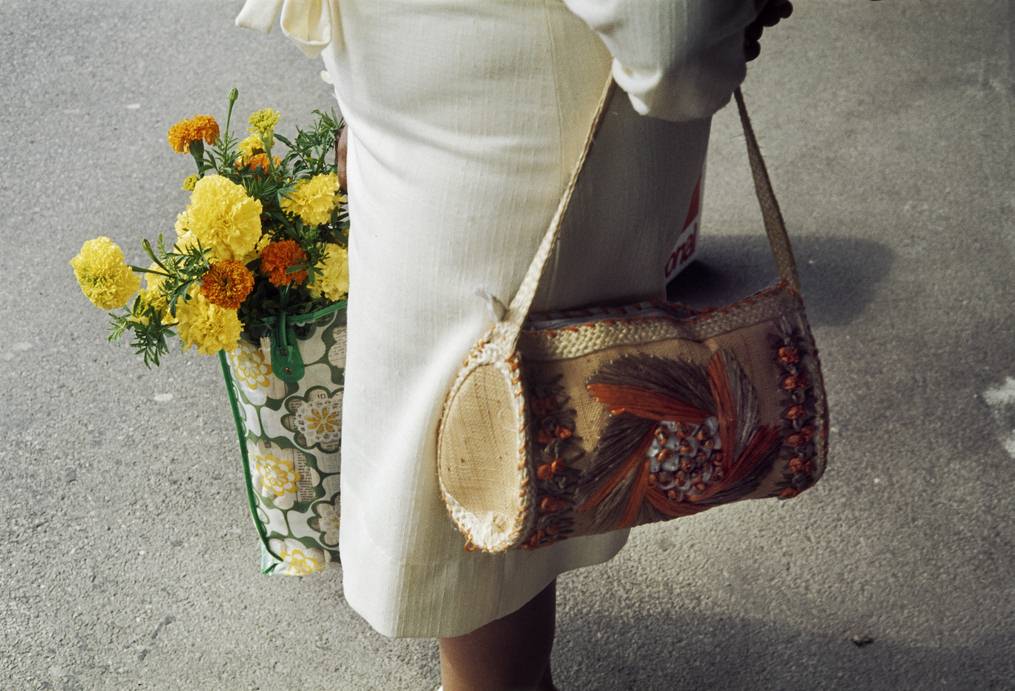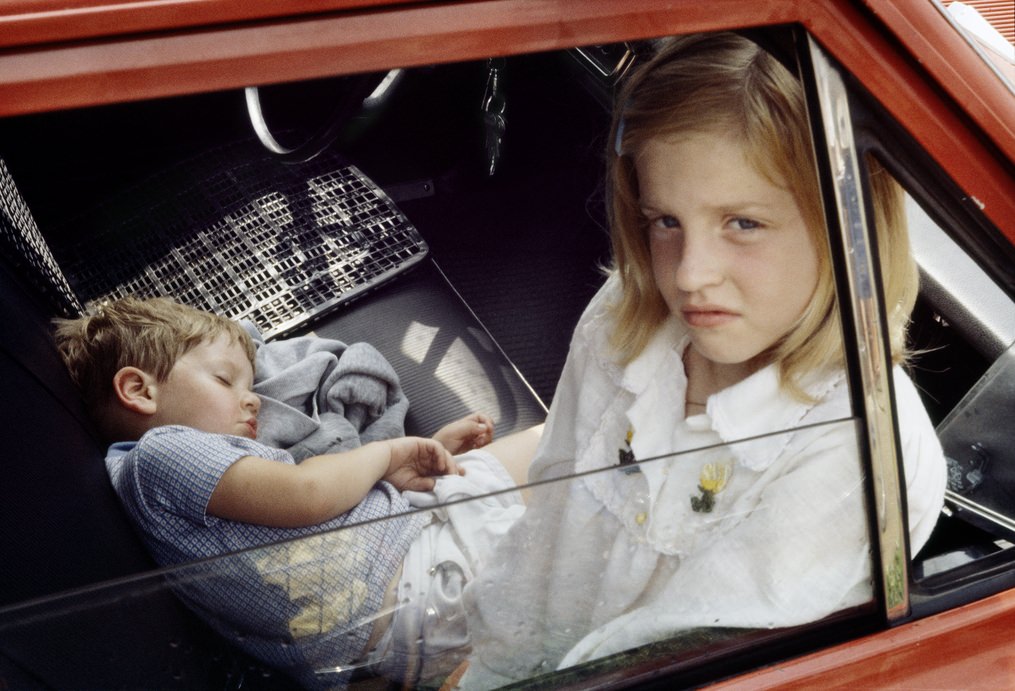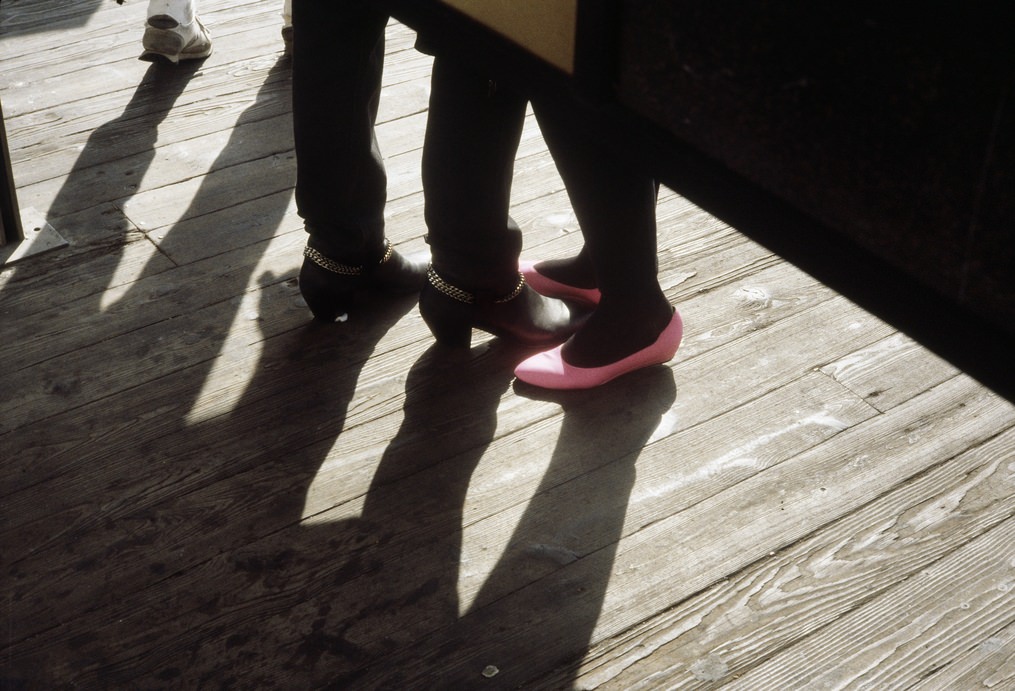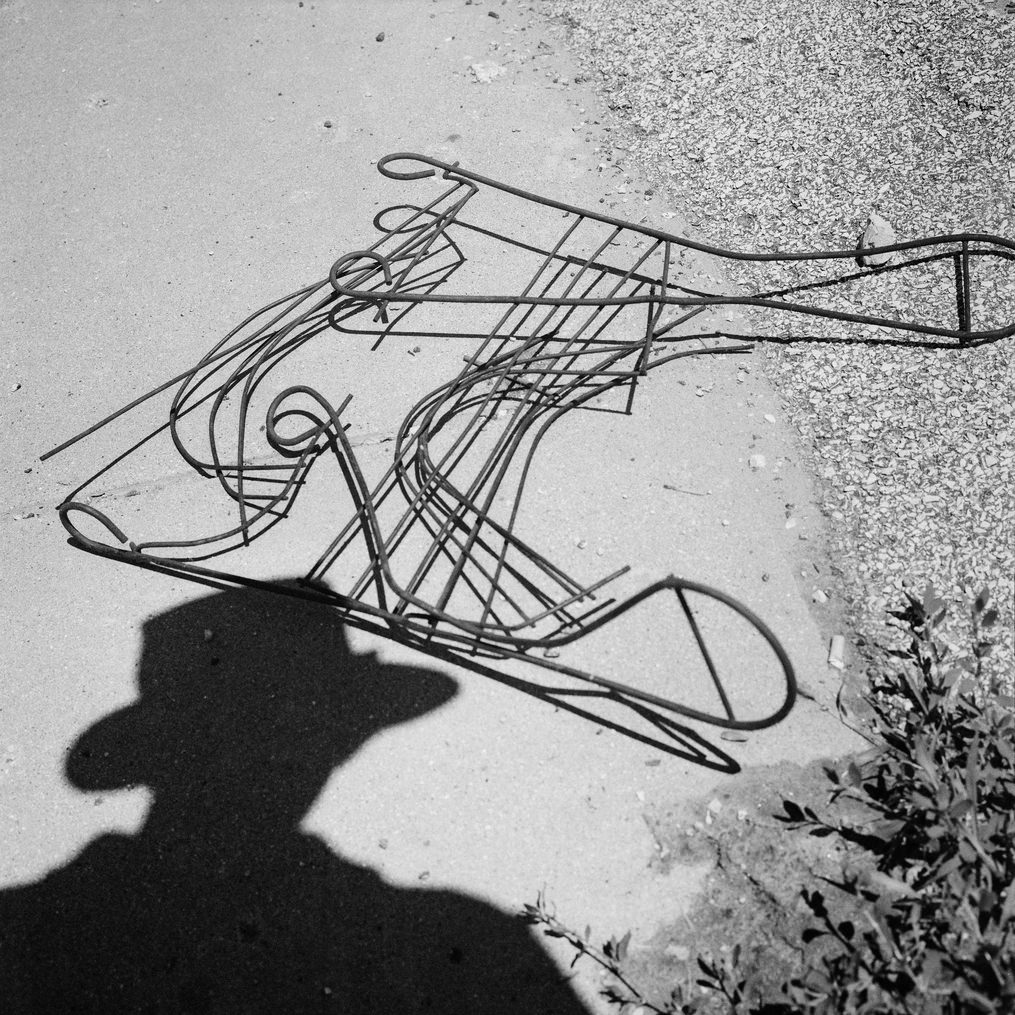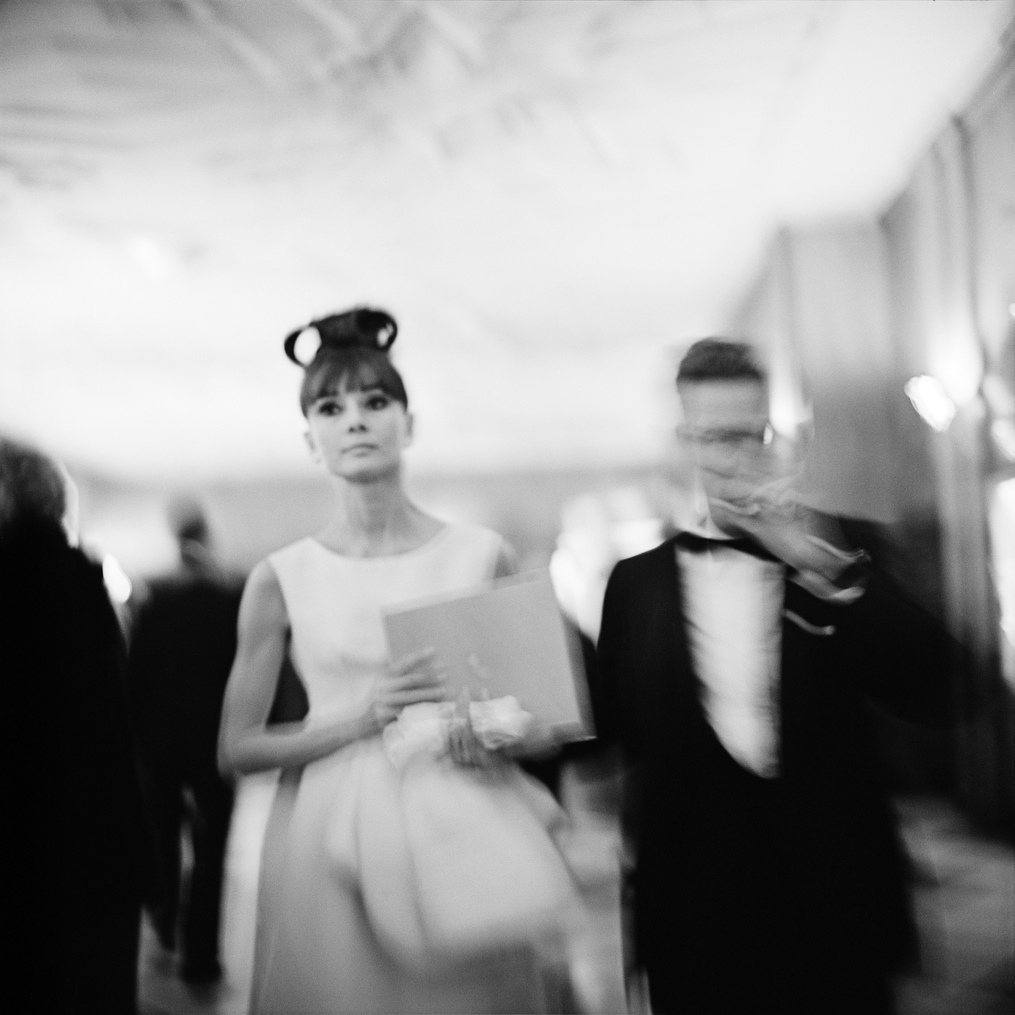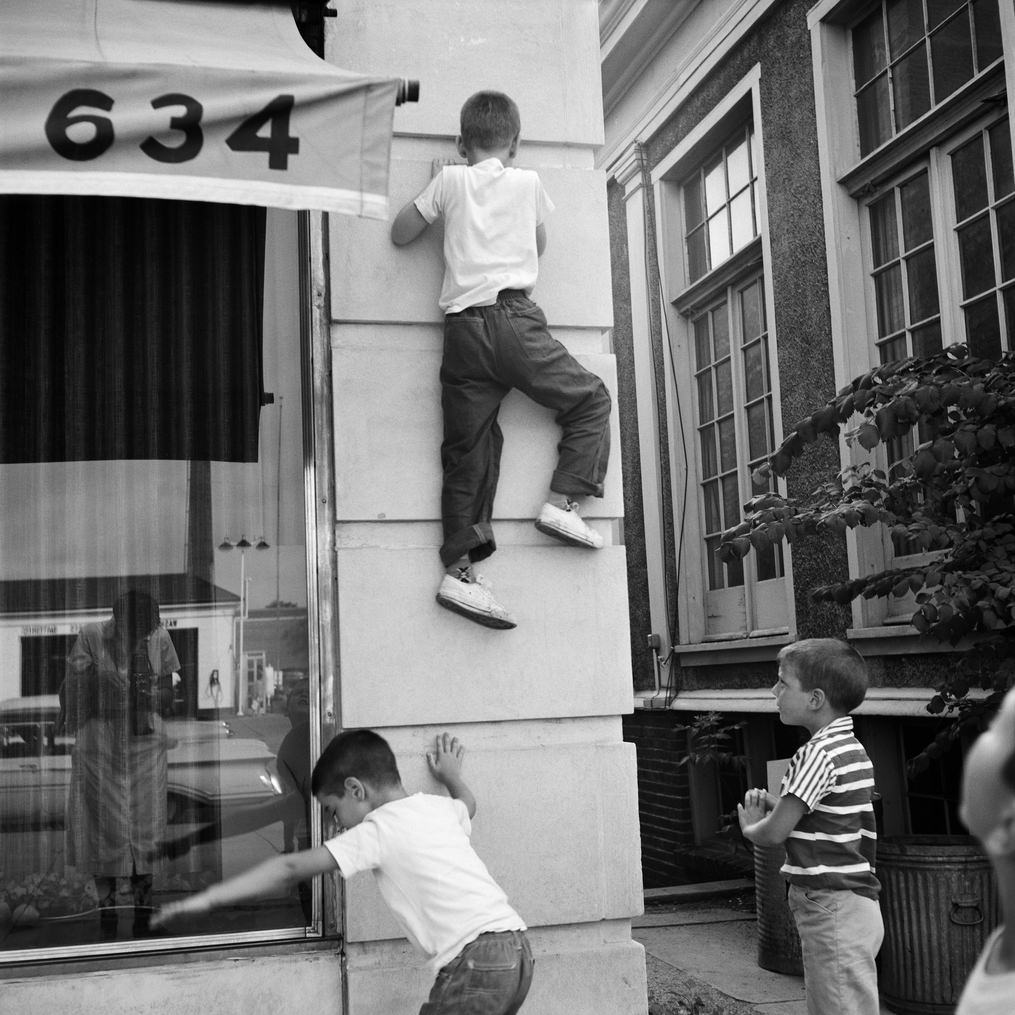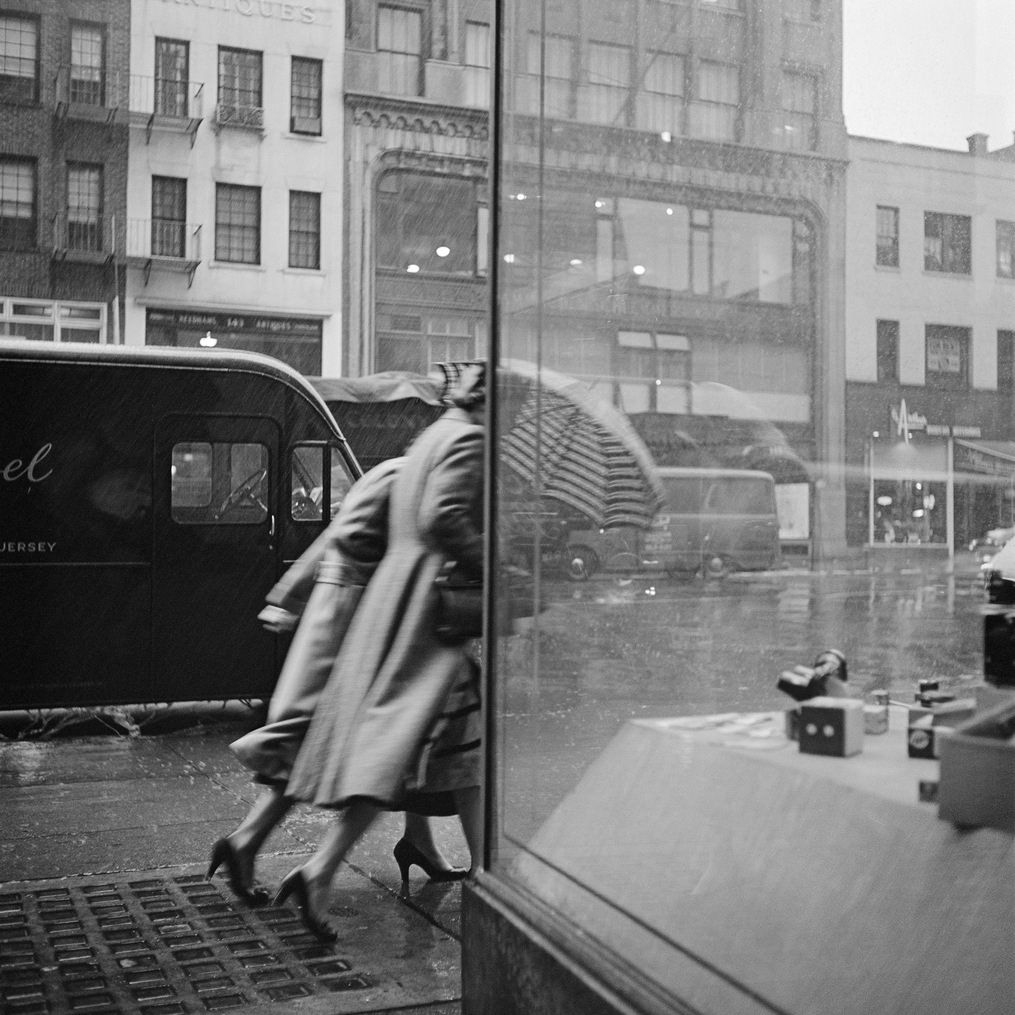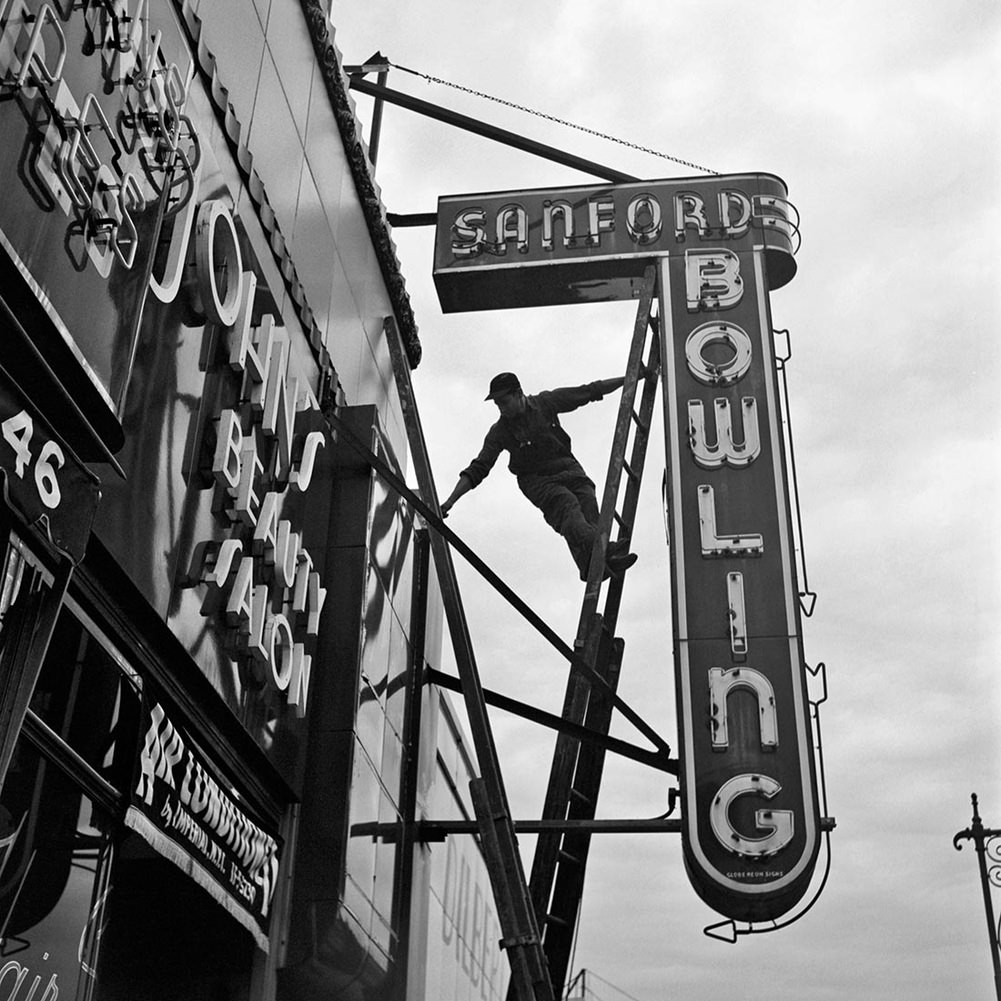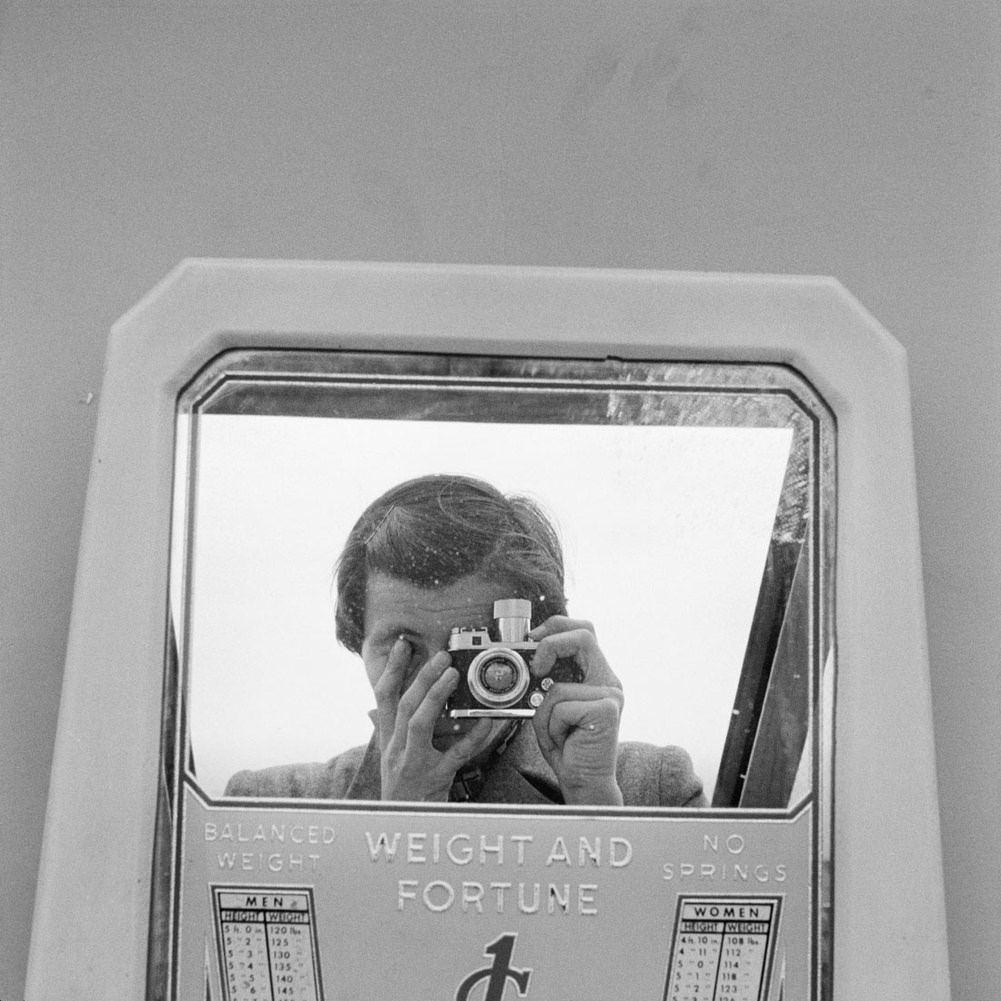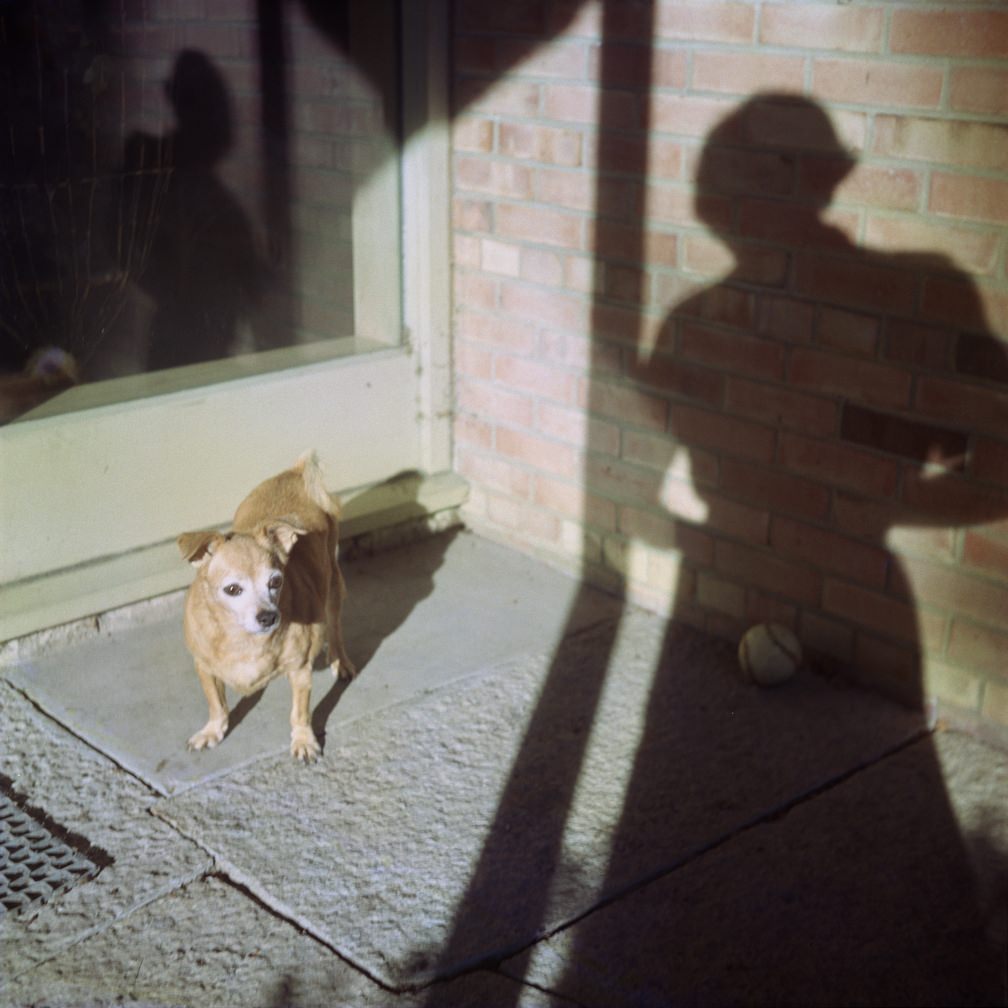 In 2007, while working on a definitive history of my neighborhood of Portage Park on the Northwest Side of Chicago, I accidentally stumbled upon the photographic cache of Vivian Maier. The chain of events that this discovery set in motion has since turned the world of street photography, as well as my life, upside down. What began as my personal passion has caught the public eye, and I have now spent the last [four] years preserving and archiving Maier's vast work, which she had kept secret for over fifty years.
Vivian Maier was deeply interested in the world around her. Having picked up photography around 1950, she continued to take snapshots into the late 1990s, ultimately leaving behind a body of work comprising over one hundred thousand negatives. Elderly folk congregating in Chicago's Old Polish Downtown, garishly dressed dowagers, and the urban African American experience were all fair game for Maier's lens. Additionally Maier's vision extended to a series of homemade films and audio recordings. Bits of Americana, the demolition of historic landmarks for new development, the unseen lives of the downtrodden and the destitute, as well as series from some of Chicago's most cherished sites were all subjects to Maier continuously revisited.
Yet, the combination of Maier's intense privacy and lack of confidence in her own photographic powers nearly resulted in her collection being consigned to oblivion. If not for an probable set of circumstances, Maier's iconic images would have been scattered across storage lockers stuffed to the brim with found items, art books, newspaper clippings, home films, and knickknacks.
I have always been fond of a quote by Maier from an audio recording she made where we can hear her philosophize about the meaning of life and death: "We have to make room for other people. It's a wheel you get on, you go to the end, and someone else has the same opportunity to go to the end, and so on, and somebody else takes their place. There's nothing new under the sun."
(John Maloof, Chicago, 2011.)